Welcome to Admire Your Watch!
My name is MJ and I'll be guiding you thru the tough decision you have in choosing your perfect watch. The focus of Admire Your Watch is to find an Exclusive Women's Watch which she will cherish for a long time!
Admire Your Watch will give you some key elements to help you make your decision when searching for exclusive watches such as Swiss made Rolex and Cartier women watches. I'll also show you where to go and get the best deal for that authentic watch. Here you will never find a replicate!
I hope to accomplish this, but in case an information is missing that you would like to see here, please leave me a comment below and I will see what I can do for you.
But before we continue, I want you to get to know me a little…
My Background
I was born in the province of Quebec, Canada, from a migrated family from Switzerland. Today, I still have many roots in Switzerland and go visit them when my time permits.
I live close to Montreal where I  studied in Architecture/Urban Studies and Engineering and worked in engineering/construction for many years. Because of a major downsize of the engineering company I was working for, the division I was working for closed.
It was now time for me to follow a different road…
Becoming an entrepreneur
I always had an interest in being an entrepreneur. I searched the web often to find a business that would suit my goals. And one day I found it…
I'm now a freelance B2B Copywriter specializing in web content at CopywritingAMust.com.
I've also been very interested in internet marketing for quite a while now and decided to start a second business researching various products that interest me. One of which is Exclusive Women Watches and AdmireYourWatch was born.
Researching for you
I was introduced to the world of luxury watches from a previous fiancé who was a Swiss Watchmaker.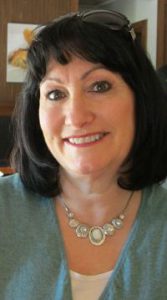 I've become very interested in the many beautiful designs along with their utmost quality like Cartier luxury watches have. I'm doing this research not only for you but for me as well. I'll soon be able to pick my perfect watch!
My research on Exclusive Watches for Women will, I believe, give you a clearer idea as to the design you are looking for in your perfect watch.
And, if you are looking for a gift for HER, you'll be able to offer her THE watch that matches her personality perfectly. She will cherish the reliability and appreciate the finishes of its meticulous work which gives each watch its unique identity.
Please do leave me a comment and thank you for dropping by 🙂
Happy shopping!
Checking...
Ouch! There was a server error.
Retry »
Sending message...
Enquiry Form
Fill in the form below and we will be in touch soon